Get Your Kids The Best Beach Bag Bundle
DRIFTERS has found the very best beach toys for your kids to have an amazing beach experience. We know that happy kids mean happy parents! So, we made sure we found a product that creates real, durable, clever designs that offer unlimited creativity for both you and your kids to enjoy together.
Everything shown below is included in your Kids Beach Bag Bundle
$26 Daily
$48 Weekly
Shoveling sand has never been easy and fun!
The Scoppi shovel immediately attracts the eye with its exciting, iconic design.
Your kids will love it as they use both their hands and their feet to move sand around the beach with ease.
It even comes with a smart detachable sand sifter that will double the fun as they build forts, moats and castles…
 
Think of all the possibilities...
Bringing together three separate parts for a variety of activities. Use the shovel
to scoop out sand castles and make tunnels, and tracks for the rolling ball, or play games.
Bucket or Ballo? Smartest bucket on the beach!
We know – it doesn't even look like a bucket. But your kids will use it like one, and that's what makes the Ballo so unique. Its smart design and soft-touch finishing makes it easy to grab water, run up the beach and pour with ease.
Its spherical shape is also surprisingly stable, resulting in minimal spills. Carrying water from the sea to a sandcastle has never been this
much fun.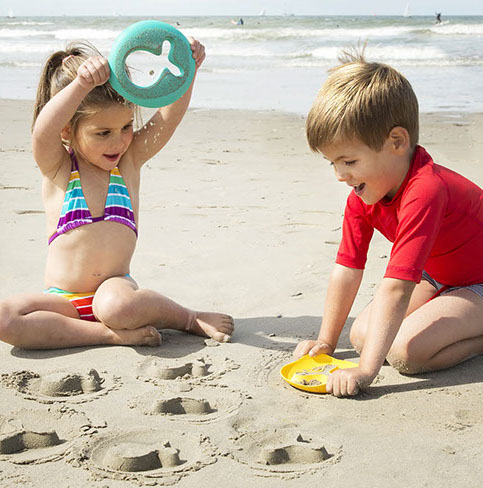 These Magic Shapers are a revolutionary improvement to a classic toy.
No more filling and flipping sand. To fill, move the shaper around as it fills itself! Then just give it a little tap, lift and magic…the shape is done. Great for creating shapes in the sand, and in a bubble bath!
Build sand castles like a pro!
The Alto is a three-part toy inspired by professional sand-builders. It's stackable, small-medium-large components allow kids to become an expert, creating firm structures that won't crumble away in minutes.
No need for multiple buckets...simply fill, press and form, now your multi-layered tower is done!
Design a single tower, a complicated castle or an entire sand village - the Alto makes it easy. And when you're finished, the toy's click-and-stack design makes clean-up and transport a breeze. Alto - the fastest and easiest way to build with sand.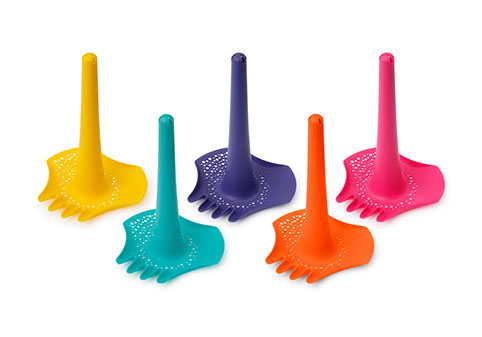 Shovel, Sift, Rake & Create...
So many fun options for you and your kids to enjoy out on the beach!